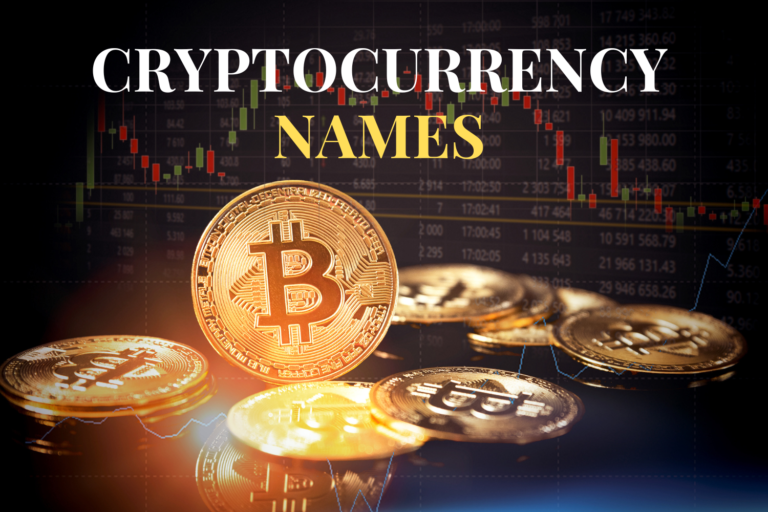 Crypto Company Names: Unraveling the Significance and Naming Trends in the Cryptocurrency Industry
Cryptocurrency has gained massive popularity as a profitable investment alternative, attracting numerous businesses to join the race in this field. In this sea of players, it's crucial for companies to stand out and make an impression. A crucial aspect that contributes to this is the company's name – which must be unique, easy to recall, and reflective of the company's goals and values. In this article, we dive into the latest naming trends in the cryptocurrency industry, factors to consider when naming a crypto company, the significance of having a one-of-a-kind name, and tips to choose the ideal name for your crypto business.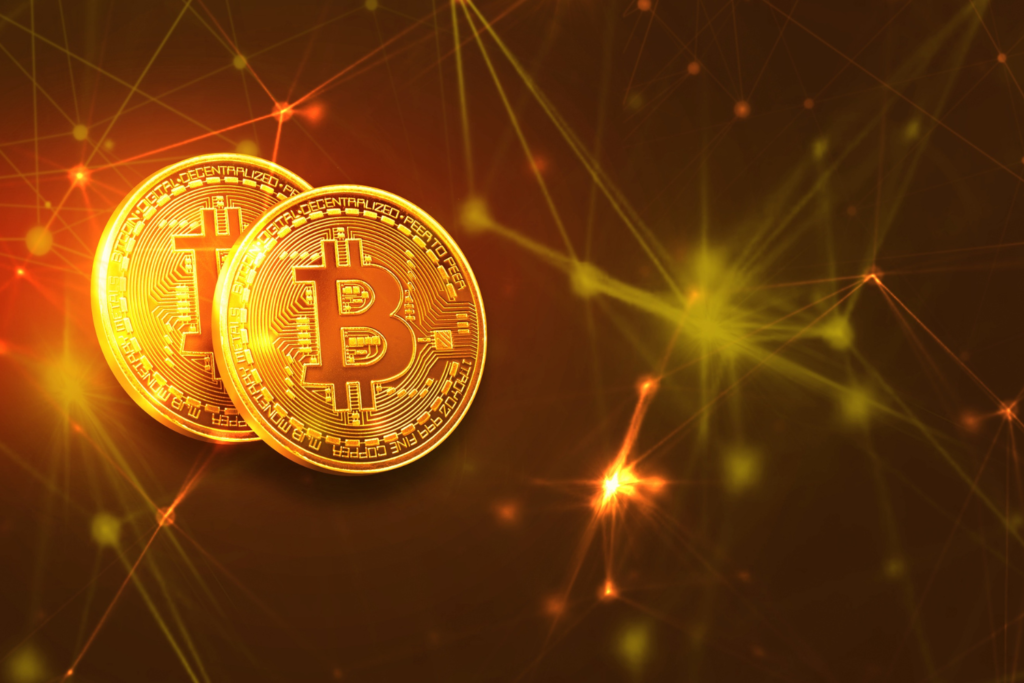 Naming Trends in the Vibrant Crypto Industry
In the world of cryptocurrency, names play a significant role in reflecting the company's mission and values. Most companies opt for names that connote innovation, security, quickness, and dependability. For instance, names such as Bitcoin, Ethereum, and Litecoin are easy to remember, straightforward, and emphasize the company's focus on decentralization, security, and privacy.
The cryptocurrency industry is continually evolving, and this also applies to the new naming trends that are forming in it. Here are a few names that are currently popular in the cryptocurrency industry:
Fun and innovative names: Since the sector is still growing and evolving, many businesses are using these kinds of names to differentiate themselves. These names may contain jokes or pop-culture allusions as well as phrases from the business, such as "block," "chain," or "currency."
Names that are brief and easy to remember and pronounce are becoming popular among several businesses in the cryptocurrency sector. These names frequently contain only a few syllables and might not have any associations with the industry.
Employing personal names: Several businesses in the sector are deciding to use personal names as their company names, such as the name of their founder. Customers and investors may feel more personally connected as a result.
Similar to other sectors, several businesses in the cryptocurrency sector have used acronyms or abbreviations as their corporate names. These names might help establish a sense of familiarity because they are frequently simpler to remember.
Utilizing physical locations: To foster a feeling of identity and community, some businesses in the cryptocurrency field are including geographic areas in their names. This is especially true for businesses with headquarters in a particular nation or region.
Overall, the naming patterns in the cryptocurrency industry are varied and dynamic. New naming patterns are likely to arise as the industry develops and grows, and some of the current trends might fade away.
Essential Elements of a Good Crypto Company Name | How do I choose a cryptocurrency name?
A key first step in creating a brand identity that is memorable and recognized to your target audience is choosing the ideal name for your cryptocurrency business. Your business's goals and beliefs should be reflected in your company name so that it is simple for people to recall and connect with your brand. The following are the crucial factors to take into account while picking a name for your cryptocurrency business:
Easy to Remember and Pronounce: The name of your business should be simple to recall and pronounce. Avoid using difficult-to-pronounce and spell words and phrases. Your name should be short, simple, and memorable, and it should be simple to pronounce.
Distinctive and Unique: In order for your company name to stand out from the competition, it should be both distinctive and unique. Avoid names that are generic or widely used since they may be mistaken for other brands on the market. Customers will find it simpler to recall and connect your brand with a distinctive name.
Reflective of Your Business: Your company name ought to convey the goals and principles of your enterprise. For instance, the name "CryptoSecure" indicates a company's emphasis on security, but "CryptoInnovate" emphasizes the company's creativity and innovation. To make it simple for customers to grasp what your firm is all about, your company name should be consistent with your organization's objectives and core beliefs.
Tailored to Your Audience: Your business name needs to be customized for your target market. Think about the target audience and the kinds of names they could find appealing. For instance, you might want to think about a name that is contemporary and edgy if millennials are your target market.
Easily Searchable: It should be simple to find your company name online. Make sure to stay away from names that need too much typing to enter into a search engine. Customers should have no trouble finding you online if your name is easily searchable.
You may choose a name that will differentiate your cryptocurrency company from the competition and forge a strong brand identity that connects with your target audience by taking into account these crucial factors.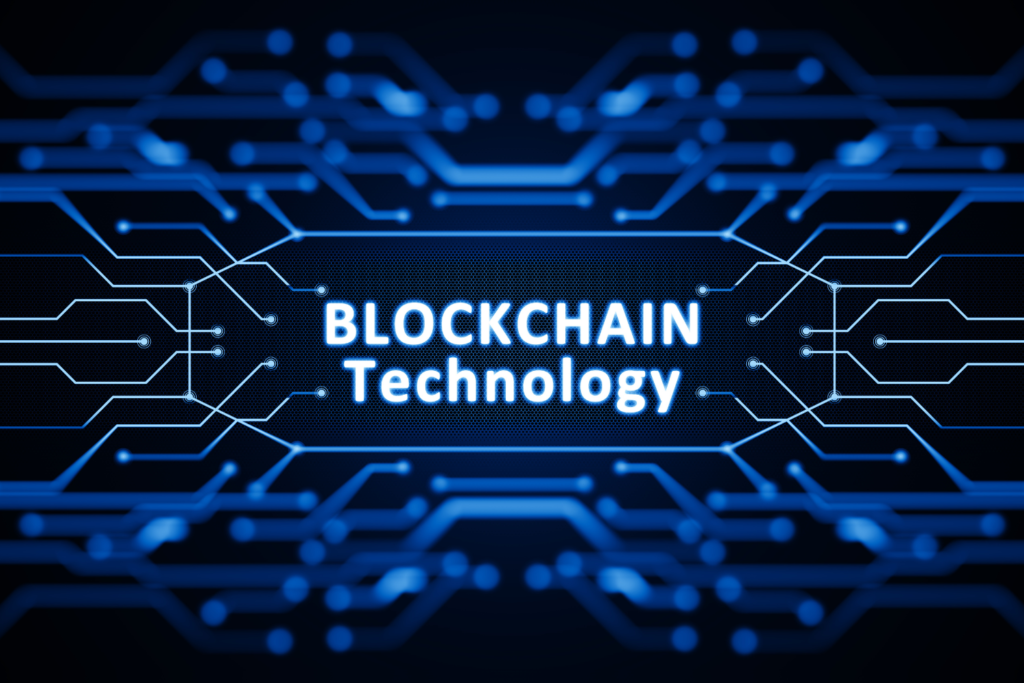 Unique Name – The Key to Success
For a crypto business, having a unique name is essential for various reasons. First off, a distinctive name will make the business stand out in a congested market. This is crucial in the cryptocurrency market, which is always expanding and changing due to the ongoing introduction of new businesses and goods. A distinctive name can aid a business in developing a strong brand identity, which is necessary for attracting repeat customers and earning the confidence and respect of stakeholders.
A distinctive name aids in avoiding misunderstanding with other businesses in the same sector. If two companies have similar names, it may be challenging for customers, investors, and business partners to tell them apart, which may result in missed possibilities for business and relationships.
A distinctive name might also benefit a business in legal disputes. A business can prevent trademark infringement and other legal issues by choosing a distinctive name. This is crucial in the bitcoin sector because rules and legal frameworks are expanding and changing all the time.
In conclusion, a unique name is crucial for a cryptocurrency business because it aids in building a strong brand identification, preventing confusion with other brands, and avoiding legal concerns. It is a crucial component of a strong cryptocurrency company name and should be carefully taken into account when selecting a name for a new business.
Choosing the Perfect Name for Your Crypto Company
Selecting the right name for your cryptocurrency business is a vital step in setting up a successful company. Here are some tips that can help you pick the ideal name:
Take into account the company's goals and values.
Ensure the name is easy to recall, spell, and pronounce.
Consider the target audience and what they are searching for in a crypto company.
Make sure the name is search engine optimized, and it doesn't clash with existing companies or products.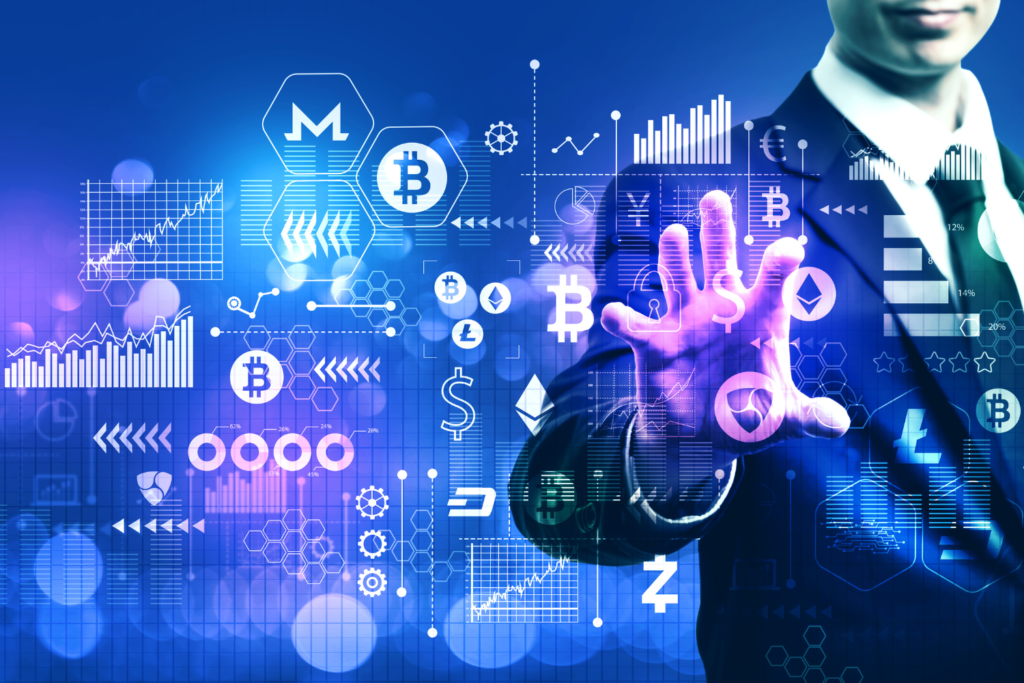 Protecting Your Company's Name
In the cryptocurrency industry, where brand reputation can mean everything, protecting your company's name is essential. The trademarking of your business name, logo, and any other distinctive branding components is one approach to do this. A trademark offers legal protection against others exploiting the name or logo of your company for their own commercial gain.

In the cryptocurrency field, trademark protection is especially crucial because there have been instances where businesses with identical names have misled investors and even been the source of scams. You can defend the name and reputation of your business and make sure that your brand isn't connected to any fraudulent actions by registering your trademark with the relevant authorities.
In order to make sure that nobody is utilizing your company's name or brand without authorization, it's also crucial to routinely monitor them. Online monitoring tools or collaborating with a legal group that specializes in intellectual property and trademark law can be used to accomplish this.
To stop people from stealing your company's domain name and social media handles, in addition to trademark protection, it's a good idea to secure them early on. Customers may become less confused as a result, and your company's message will be consistent across all platforms.
Final Thoughts
Choosing a name for a crypto company can be a challenging task, but it is essential to get it right in order to create a strong brand and attract customers. A good crypto company name should be easy to remember, easy to spell, and have a strong connection to the company's values, mission, and vision. Additionally, it is important to consider the significance of a distinct name and the importance of protecting your company's name through trademark registration.
The vibrant crypto industry is home to a range of naming trends, such as incorporating blockchain or crypto-related terms, using catchy and unique names, and incorporating references to mythology and pop culture. These naming trends are constantly evolving as the industry continues to grow and mature.
Ultimately, a good crypto company name can help a company stand out in a crowded market, establish a strong brand identity, and gain the trust and loyalty of customers. By following the essential elements of a good crypto company name and staying aware of the latest naming trends, crypto companies can create names that truly reflect their values and capture the attention of the market.
If you like to learn more regarding personal finance and credit tips please check this article.
Frequently Asked Questions
What should a crypto company name reflect? A crypto company name should reflect the company's mission and values, such as innovation, security, speed, and reliability.
How can I ensure my crypto company name is unique? You can ensure your crypto company name is unique by researching existing companies and products, registering the name as a trademark, and securing any relevant domain names.
Why is a good crypto company name important? A good crypto company name is important because it can help to increase brand recognition, attract more customers, and help with marketing.
Which company is best for crypto? Our selection takes into account cryptocurrency trading platforms, exchanges, and digital brokers that provide access to cryptocurrencies, along with digital wallets and payment applications that enable the buying and selling of Bitcoin, Ethereum, and other virtual currencies. Here are examples of some companies:

Gemini
Binance.US
Firstrade Crypto
Crypto.com
Kraken

What is the popular crypto name? As the pioneer of the cryptocurrency age, Bitcoin is still the digital coin that is commonly cited when discussing virtual currency.
Do you need help with fixing your credit? If so CLICK ON THIS LINK: https://bit.ly/3tyaT0P This Credit Repair System Will Fix Your Credit Faster than Any Other Credit Repair System at Any Price. Guaranteed!
Would you like to learn about Proven System for Profiting 16%, 18%, 24% up to 50% Guaranteed by law with Safe, Certain, and High-Yielding Tax Lien Certificates, and also to Have a Turn-Key System for Getting Your Next Home for as little as 2 to 3 cents on the dollar? CLICK ON THIS LINK: https://bit.ly/3NdAnbg
Check it out, this is the Best Real Estate Investment Deal finding solution for investors, CLICK ON THIS LINK: https://bit.ly/3GJBblL
Do you have Bad Credit, and you need a Loan Fast? We have a solution for you. CLICK ON THIS LINK: https://bit.ly/3Qf1Vit
Easy Loans Get up to $5,000 CLICK ON THIS LINK: https://bit.ly/3aQjrcG
Want a FREE STOCK? CLICK ON THIS LINK: https://join.robinhood.com/sharofa4